WE DELIVER CARAVAN BAR HIRE ACROSS AUCKLAND
BEAUTIFUL DRINKS, AMAZING BAR STAFF AND HIGHLY EXPERIENCED PLANNING
 Whether you are planning a wedding, private party, or a corporate event, we will go anywhere Lilli can fit.
A fully serviced mobile bar is the perfect option for easy, hassle-free beverage service, as well as adding a fun twist and unique atmosphere to your event. It's a conversation starter, a point of difference, a WOW factor.
The concept is simple. You supply the drinks – we supply the caravan bar, staff and additionals such as premium crystal glassware. The Cute Caravan Company crew are passionate about great service, attention to detail and most importantly, great events enjoyed by all, for guests and the hosts.
OUR STORY BEFORE LILLI BECAME A BEAUTIFUL CARAVAN BAR
Meet Lilli, the 1968 Lilliput Caravan which doubles as the ultimate caravan bar. Lilli has been lovingly transformed into the cutest little bar on wheels and is available for your own portable bar hire for weddings and events.
Looking back in time, Lilli was abandoned in a garage for around 20 years. Rust, dust, and nothing else but a sad story. But her life didn't end up in melancholy.
Luckily for us, we found her on an internet auction on Trade Me. So, we took quick drive to Wanganui to see her in person. Her unveiled beauty was something else and a pretty special moment in time. Seeing Lilli for the first time filled us with true inspiration. I know it's cliche to say but it really was a case of love at first sight!
Without a single drop of doubt, we took her and traveled from Wanganui to Waiheke Island. From there, she got gutted and transformed. It was no easy feat. So much hard work and sweat have gone into refurbishing her, in fact, more than you can imagine.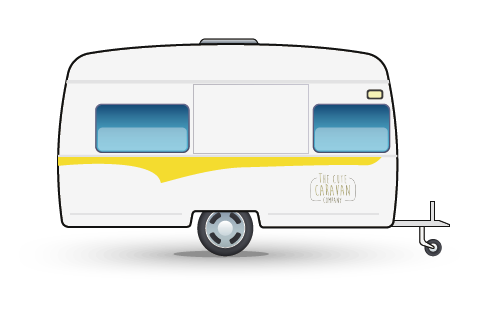 MOBILE BAR PACKAGES JUST FOR YOU
Mobile bar packages are available and beverage options can be tailored to suit your needs. We have a variety of options available for you. We are based in Auckland but happy to travel – we love a good road trip!
Lilli is a super cute caravan bar, but more importantly a fun and stress-free solution to your beverage requirements. Get in touch with us today to see how we can assist at your next event.